---
 Upcoming Events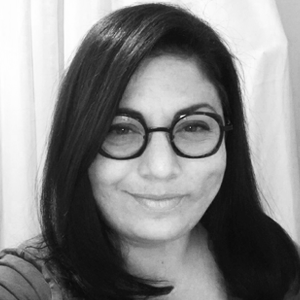 Effective and Interactive Material Design with Web 2.0
Thursday, February 25, 2021  12:30 – 13:30 pm
(Please ask for zoom Zoom Meeting info: btlsc@bilkent.edu.tr)
This seminar aims to introduce some Web 2.0 tools that are easy to use and do not require heavy technical skills. Via these Web 2.0 technologies, you can support the learning process by carrying your lessons outside the classroom with effective and interactive content, or prepare interactive and remarkable course materials for your students at a distance.
The seminar starts with general visual design and instructional material preparation principles followed by easy-to-use and easy to integrate Web 2.0 tools. With these tools, you can create beautiful visual communication solutions transforming text-heavy content into a visual story with infographics, interactive social media graphics, etc.as well as instant measurement and evaluation, where you can provide instant feedback as a vital part of the learning process.
About Göknur Kaplan
Dr. Goknur KAPLAN works as an assistant professor at the Middle East Technical University (METU), Faculty of Education, Department of Computer and Instructional Technologies and as an assistant chair at METU Center for Science Technology Engineering and Mathematics Education (BILTEMM). She completed her undergraduate education at Hacettepe University, Faculty of Education, Department of Secondary Science and Mathematics Education, Mathematics Education Program in German in 2001 ranking first in the Faculty of Education. In 2004, she received her master's degree from the Department of Computer and Instructional Technologies Education, METU with her thesis titled "FIDGE Model: Instructional Design / Development Model Proposal for Game-like Learning Environments", which was nominated for many national and international awards. She completed her doctorate in 2010 with her dissertation titled "Knowledge Exchange Patterns in ESPN'S FastBreak Community" from Penn State University, Instructional Systems Program. Selected as "Academic All-Star" for two consecutive years by Microsoft Research and Serious Games Summit, Dr. Kaplan has national and international publications on various topics. She conducts her research on issues such as the integration of Web 2.0 technologies into education, digital literacy, games and gamification, social network analysis, etc.
For more information: https://ceit.metu.edu.tr/tr/goknur-kaplan-akilli or www.goknurkaplan.net
Thank you for visiting our web page.