The Bilkent University Board of Trustees approved the University Senate's proposal to bestow honorary doctorates upon Dr. Özlem Türeci and Prof. Dr. Uğur Şahin.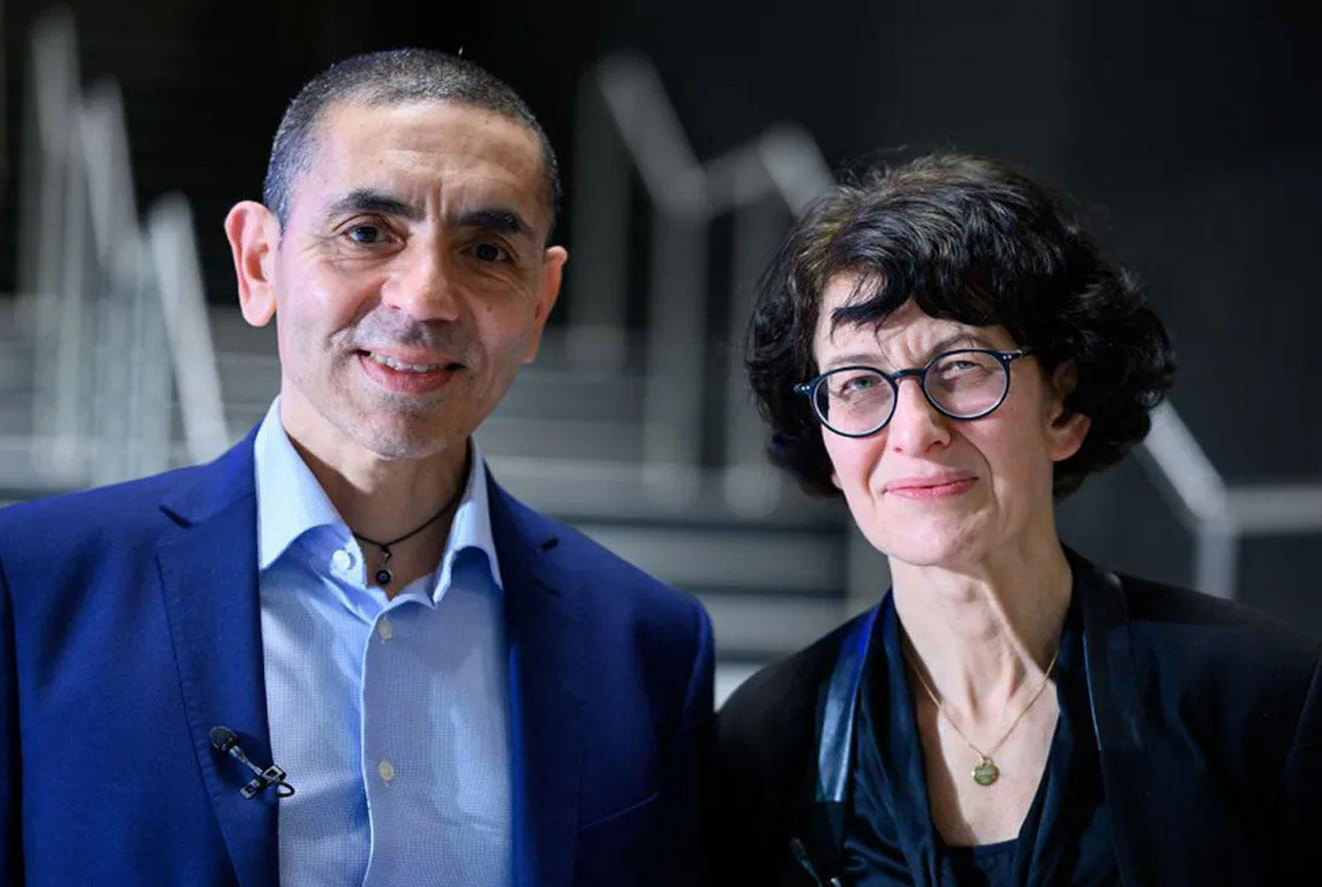 As two of the founders of the Germany-based biotechnology company BioNTech, Dr. Türeci and Prof. Şahin played a central role in the development of a COVID-19 vaccine in less than a year.
Both Prof. Şahin and Dr. Türeci (who are married to each other) are physicians and academics with a research background in oncology and immunology, as well as entrepreneurs who have founded two companies. Prof. Şahin is BioNTech's CEO, while Dr. Türeci, as the company's chief medical officer, is responsible for clinical research and development.
BioNTech, founded in 2008, began conducting research on a vaccine against COVID-19 in January 2020 during the early days of the pandemic. In cooperation with the pharmaceutical company Pfizer, BioNTech developed the messenger ribonucleic acid (mRNA) vaccine BNT162b2. It was authorized for emergency use in the UK in December 2020; approval in many other countries followed. The Pfizer– BioNTech vaccine is currently one of the leading vaccines being administered worldwide against COVID-19.
It is planned to hold a ceremony at Bilkent in the near future to confer the honorary doctorates.